Welcome to
Jedi Cleaning Services Ltd
Call :07833320801
Professional Cleaning Services
Jedi Cleaning Services Ltd provides reliable, functional and professional cleaning services for businesses, property owners and Letting Agencies through out Glasgow & Surrounding Areas
Call Mobile – 0141 260 6444
Whether you are looking for a cleaning service when Builders have finished building or are still building and they need a tidy up as it is all a bit messy, give us a call on : 0141 260 6444
Need an expert cleaner to clean your industrial floor surfaces or have to get that factory, plant or warehouse cleaned before the next run, we are the cleaning company you can trust.
Call Now – 0141 260 6444
Need a Commercial Cleaner we do that too, offices, shops, factories, bars and restaurants. We use only the highest quality cleaning products and cutting-edge cleaning technology to ensure you are 100% satisfied with the quality of our work.
We can also provide an Emergency Electrician if for instance any electrics are damaged during any building
Call Now – 0141 260 6444
Why choose our cleaning company
CHAS accredited cleaning contractors
Safe Contractor approved
Method statements and risk assessments
COSHH hazard assessments
Adhere to health and safety policies
DBS checked operatives
NVQ trained cleaning operatives
Free quotations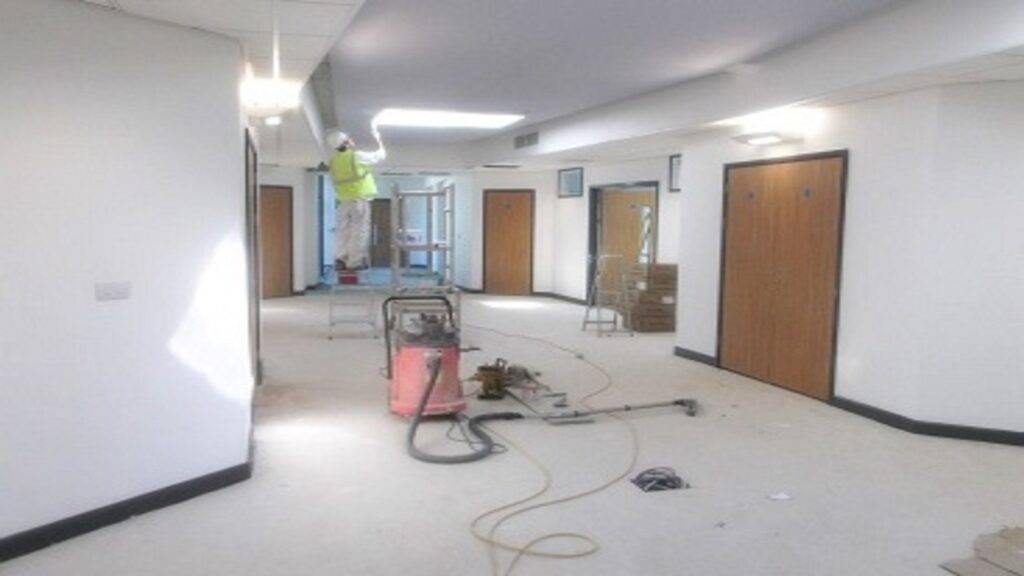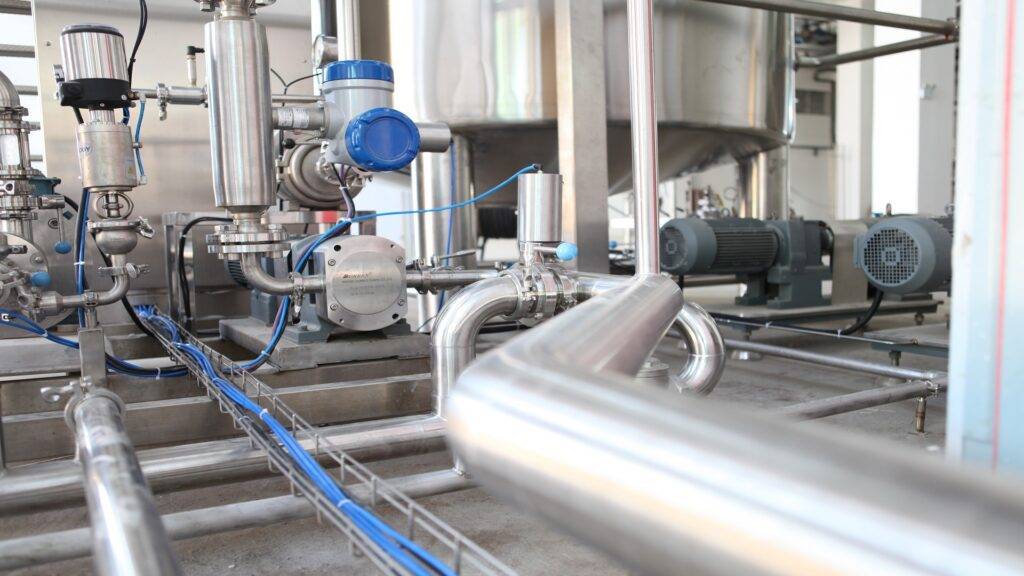 We are aware that manufacturing industries need to comply with the latest cleaning and health and safety standards. You can depend on us to carry out free site cleaning inspection and provide you with cleaning services that are tailored to suit your needs and budget.
Work sites also needed to be cleaned whilst the renovation, building, modernising work is ongoing, as they could become not only hazards to the work force, but also a health hazard if not cleaned on a regular bases.
Our Cleaning Team can Come in behind different subcontractors to clean up their mess and preparing the area for the next subcontractor.
At Jedi Cleaning Services Ltd, we use specialist cleaners reach equipment and powerful pressure wash systems to ensure we deliver outstanding cleaning results with minimal disruption to your schedule.